Needless to say, to achieve true equality of rights for all people, regardless of their identity or sexual orientation, it is necessary to fight for it. Denmark appears as a role model regarding the respect and inclusion of LGBT diversity.
The history of the LGBT community plays an important role in the modern history of Denmark. It's in the center of its culture and its progressive and inclusive way of thinking. In addition, this country has been one of the pioneers of the rights of LGBT people for the last 80 years.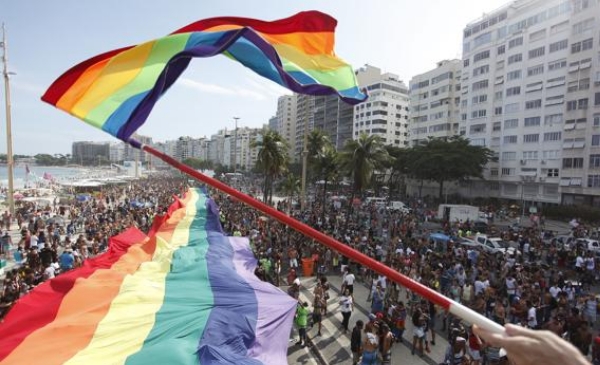 Story of the LGBT fight in Denmark
The fight for LGBT rights may seem like a distant concern in Denmark, as it has historically been a leading country in this fight.
Denmark was the first country in the world to legally recognize same-sex marriage. It was also the first country where the first successful gender reassignment surgery was performed, in 1951.
Also, under Danish law, same-sex couples are entitled to fertility treatment and can adopt children together. Surrogacy is not allowed or recognized. Female couples in which one of them is a biological mother are considered co-mothers at birth. They are registered as such in the registry, provided that the pregnancy is the result of in vitro fertilization treatments, with the prior consent of the couple.
Finally, the laws of Denmark allow single mothers to undergo these fertilization treatments with anonymous sperm donors. This has attracted many single foreign women to the country, regardless of their sexual orientation.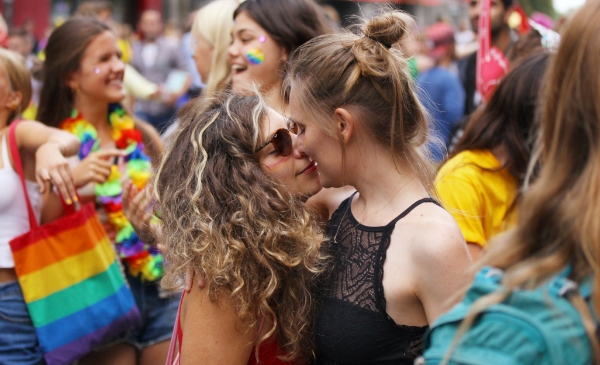 Decriminalization of homosexuality in Denmark
Homosexuality was first decriminalized in Denmark in 1933. Fifteen years later, the country's first gay rights organization was born.
In the 1980s, Denmark again took several steps forward. Legislation against discrimination towards homosexual people was first extended to include sexual orientation in 1987. Two years later, Denmark became the first country in the world to recognize same-sex civil unions.
Inspired by the 1948 UN Declaration of Human Rights, a group of activists created the Forbundet Association af 1948, in the city of Aalborg. Among the founders were the gay activists Eigil and Axel Axgil, who would later become the first homosexual couple to form a civil union in 1989. Not only in Denmark, but in the entire world. The two men got married at the Copenhagen City Hall. Later one, they changed their surnames to a combination of their first names as a symbol of their commitment to each other.
"The only way to be able to change something is to be open about it", said Eigil Axgil at the age of 67. "We have to say this so that society opens up to you. If everyone follows this direction in Denmark, if everyone who comes out of the closet, this must happen in the rest of the world too"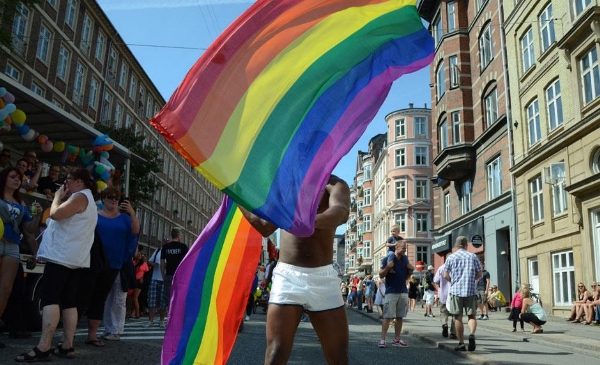 Denmark and Gender Identity
Denmark's relationship with trans rights has been complicated. Historically, this group was forced to undergo sterilization treatments. They also needed to obtain medical approval to be legally recognized as a person of a different gender than the one assigned at birth.
Recently, the country has become one of the most progressive in the world when it comes to recognizing certain trans rights. In 2014, Denmark became the first country in the world to allow legal gender change without prior medical approval.
In 2017, Denmark took another historic step for trans rights: the country would be the first to stop defining being transgender as a mental illness. A year before the World Health Organization, which established it in 2018. Prior to this, trans identity was treated as a mental illness or behavioral disorder.
Families and Sex Education
Since 1999, a person in a registered same-sex union can adopt their partner's biological children. Previously, adoption by LGBT parents was only allowed in certain restricted situations. Particularly where there was a prior connection between the adoptive parent and the minor, such as a family member or an adopted minor.
On June 2, 2006, the Danish Parliament voted to repeal a law that prohibited lesbian couples from accessing artificial insemination. Since July 1, 2010, same-sex couples can apply for adoption.
On July 20, 2014, a gay male couple became the first gay couple to adopt a foreign child, when they adopted a nine-month-old girl from South Africa.
According to statistics released by the Danish Broadcasting Corporation, 84 families had same-sex parents in 2013. That number rose to 659 in mid-2018. In the capital, this figure rose from 42 to 293.
According to 2019 statistics, around 27% of same-sex couples in Denmark were raising a child, while that figure was 43% for heterosexual couples.
Finally, Denmark has one of the most advanced and comprehensive sex education laws in the world. Includes information on safe sex, prevention of sexually transmitted infections, abortion, contraception, puberty, sexual relationships, family life, gender and sexuality, and diversity.
Sex education classes are compulsory in all public primary and secondary schools, and they also address other health issues, including drug and alcohol consumption.
Copenhagen, a LGBT destination
Copenhagen is practically the LGBTQIA+ neighborhood of the Scandinavian peninsula. It is a very colorful city, literally and figuratively. Its charming cobblestone streets in the heart of the city have centuries-old buildings that seem to be always dressed for an LGBT pride parade.
Every day we can find in Copenhagen a great variety of events. In addition, throughout the year the city becomes more colorful by dressing in the shades of the rainbow.
Copenhagen also hosts one of the biggest events in the community, such as Pride Week (mid-August), Copenhagen LGBTQ MIX Film Festival (end of October) or Winter Pride (first week of February).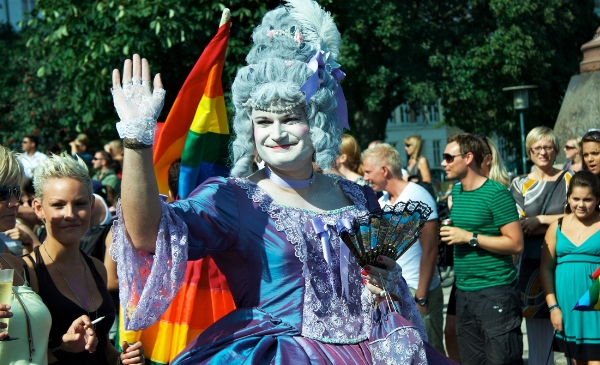 In addition, in Copenhagen there is no need to look for places that are friendly to the LGBT community since they all are. The city's night scene is also as open as everything else in the city. The Studystrædet area stands out, which is full of LGBT bars and clubs, such as the oldest gay bar in the world, Centralhjørnet, Cozy Bar, Kiss Kiss and the lesbian bar Vela.
Although Copenhagen has the most vibrant LGBT scene, with one of the most open and welcoming societies towards diversity, this climate of tolerance extends throughout the country and its small islands. Local LGBT events are hosted everywhere in the country, such as pride and diversity celebrations in Aarhus, Fanø, Aalborg and Odense.
A city as progressive and open as Copenhagen means that almost all hotels are LGBT, and many of them display their flags on the facades. In addition, Copenhagen has also been chosen as the venue for the first joint celebration of World Pride and EuroGames.
Recent achievements and outstanding issues
Despite Denmark's legacy of leadership in LGBT rights, there is still some things to achieve. Gay men, or men who have had sex with other men, could not donate blood until recently. This was linked to the unfounded fear that they are at increased risk of carrying HIV or hepatitis.
According to Jens Lundgreen, a clinical professor at the University of Copenhagen, there was no medical justification for this.
"There is no reason to prevent homosexuals from donating blood. With the technology we have today to detect infections early, there is no reason to keep this part of the population out. In Denmark, the population should no longer be separated into such stereotyped groups"
This discriminatory policy soon changed. The Radikale political party announced that it would seek Parliament's backing for a proposal to allow gay men to donate blood.
After a multi-year struggle, Denmark finally implemented a policy in March 2020 that allowed gay and bisexual men to donate blood as long as they had not had sex for four months. This is not necessary in the case of a stable monogamous relationship.
Finally, despite all the progress, there is still work to be done when it comes to guaranteeing specific freedoms and dignities throughout the community, due to the wide range of sexualities and gender identities.
Also, as Denmark has a strong welfare system, the approach to these issues is often less intersectional than it is in other more populous and diverse countries, something that is now changing. However, it is a country that should be a mirror for all those European countries that are still behind in relation to LGBT rights. If Denmark has already done it, why can't others follow its steps?